Disaster Relief Training - Highland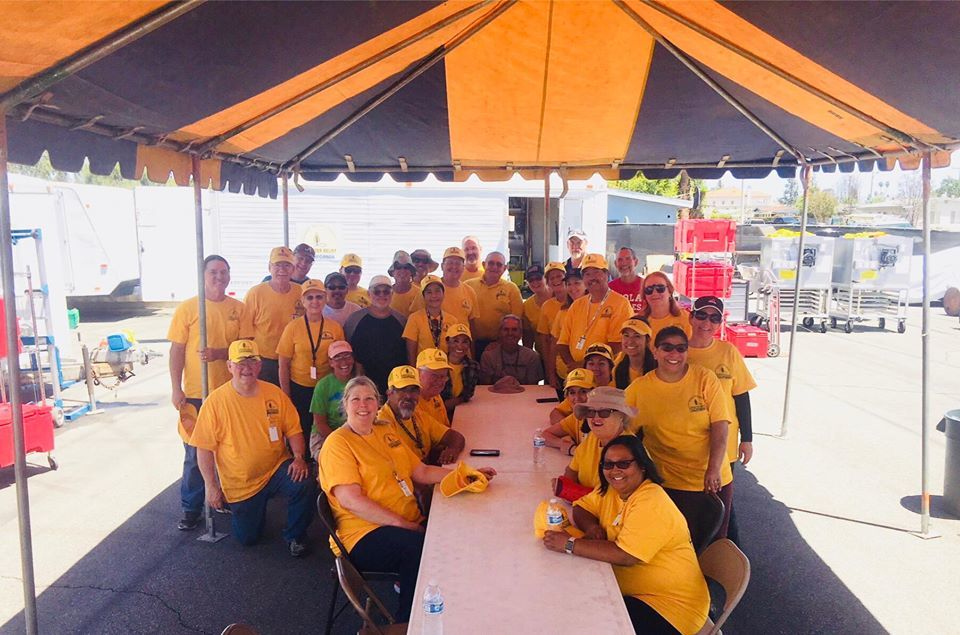 Those interested in working in a disaster area through Southern Baptist Disaster Relief must complete an orientation training course along with at least one focused class. Volunteers meeting these requirements and completing a background check will receive a California Southern Baptist Disaster Relief identification badge, and a gold DR hat and t-shirt, which is recognized as the Southern Baptist uniform only to be displayed when deployed with a team under the chain of command of Blue and/or White Hat leaders.
This training is for new volunteers and those who desire to be recertified. The morning session will include the official orientation course as well as information about operational stress first aid, work safety and procedures and an overview of some DR equipment.
After lunch, which is included, volunteers are asked to choose between these classes, two of our most popular:
MASS FEEDING
This is the basic feeding class that equips participants to serve effectively in a feeding kitchen. It covers food safety, personal responsibility, sanitation and managing inventory.
CLEANUP/RECOVERY
Prepares participants to safely perform ash-out or mud-out cleanup jobs and reviews the equipment, tools, safety procedures and operations involved in each area.
Registration begins at 7:30 a.m. Orientation begins promptly at 8 a.m. and continues until lunch. Afternoon classes begin at 1 p.m. and continue to 4:00.