Elevate Summit - San Francisco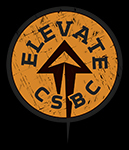 The Elevate Summit is one aspect of the "Elevate" initiative and is meant to provide assistance to all church leaders who are interested in developing a healthy church atmosphere where people are being reached for Christ and growing to become fully devoted followers of Christ. Elevate is born out of a heart to help CSBC congregations become healthy and growing churches.
Elevate Summits are regionally planned. Each is identical in content and format, beginning at 8:30 a.m. and concluding by 3:30 p.m. The Summit includes high-value, multi-track "incubator sessions" addressing leadership, strategic, economic and worship experience practices, and resources from nationwide leading experts. Participants will learn the biblical and professional foundation of strategic planning, giving, digital media and technology for the worship experience.
Presenting Ministry Innovators
God Dreams: 12 Vision Templates for Finding and Focusing Your Church's Future
Will Mancini
Founder, Auxano Consulting Group
Can These Bones Live
Bill Henard
Professor of Evangelism and Church Revitalization at SBTS, and Executive Director, West Virginia Convention of Southern Baptists
Strategic Planning: Elevating Your Opportunities
David Cooper
Founder & CEO, Invictus Global
Maximizing Digital Media and Social Platforms
Jay Kranda
Online Campus Pastor, Saddleback Church
Dying to Grow
Nathan Lorick
Evangelism Director, Southern Baptists of Texas