Tapestry - Auburn
The 2019 Tapestry theme is "Unshakable Pursuit: Chasing the God Who Chases Us."
Tapestry is an exciting Women's Ministries & Missions event with one purpose: celebrating God's amazing love through diversity. This event is planned just for you! Be blessed, encouraged and challenged as we worship the One who created us.
Sessions are designed to help women be better equipped to make a difference in their community, family, church or workplace. Facilitators will deliver quality seminars and relevant, interactive workshops.
Unshakable Pursuit: Chasing the God Who Chases Us
Paul's words to the Corinthian church are just as relevant today as they were in the first century. Our call is to live in Unshakable Pursuit of His Mission, His Word and His Glory.
In our daily lives we are faced with many cultural realities that could threaten to shake our faith. You may encounter disbelief, suffering, persecution, hatred. Let's come together, striving to center our lives in Him. Join us on a journey!
As we explore this theme, our prayer is that we all will come to
Know God more
Know His love unconditionally
Make disciples who make disciples
Why make this our prayer?
The better we know God, the better we know our purpose.
When God's unconditional love fills our lives, we reflect His love to others.
If we make disciples who make disciples, everyone grows and God's work multiplies.
We become disciples who live on mission for His mission and help others develop an Unshakable Pursuit to chase the God who chases each of us. Join us on this journey! We look forward to worshiping, fellowshiping and learning together at this year's Tapestry, planned with YOU in mind!
EARLY BIRD REGISTRATION $45 (register before February 22); REGULAR PRICE $59

Guest Speaker: Alicia Wong
Alicia Wong is Associate Professor of Women's Ministry at Gateway Seminary in Ontario. She has served as a missionary with the International and North American Mission Boards, and is a graduate of Pepperdine University (BA), Golden Gate Baptist (now Gateway) Theological Seminary (MA) and Southeastern Baptist Theological Seminary (MDiv and EdD). Her desire is to see women be firmly rooted in biblical truth, built up in Christ and established in their faith in order that they may share the Good News with others, to the ends of the Earth.
Worship: Kyla & Kirstin, Bell Road Baptist Church, Auburn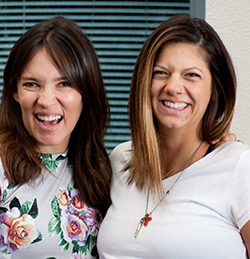 8:30 a.m.
Registration/Meet & Greet
9 a.m.
Opening Session
Welcome, Prayer & Worship

9:35
Transition
9:45-10:30

Breakout Session #1
10:30
Transition
10:35-11:20
Breakout Session #2
11:20
Transition
11:25-12:10
Breakout Session #3
12:15-1 p.m.
Lunch/Bookstore/Displays

1 p.m.
Closing Worship Celebration

Missionary, Keynote Speaker, Announcements, Prayer

3:30
Adjourn