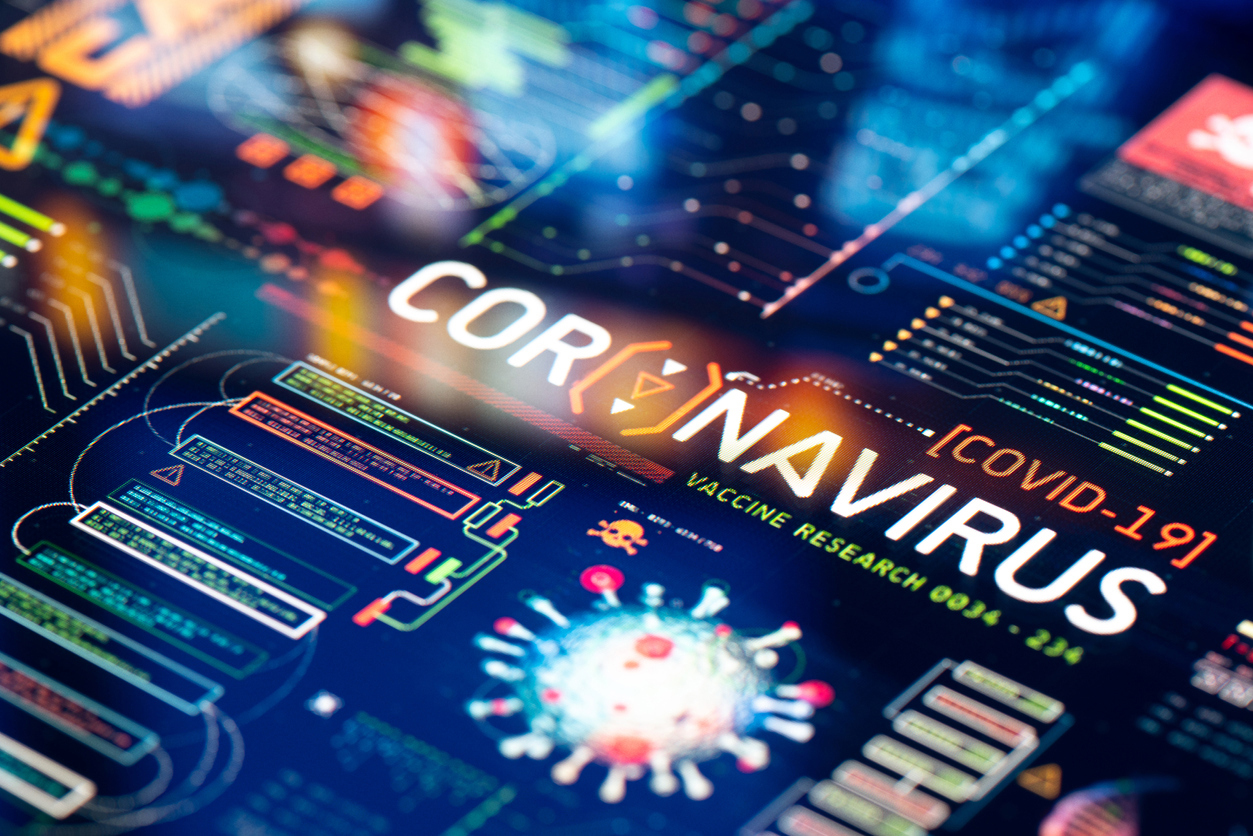 As with you, life is changing daily, almost hourly, for California Southern Baptist Convention because of the coronavirus which continues to order our movements and impact how we do church and conduct our business.
These are certainly unprecedented times for churches. In order to help CSBC congregations navigate new territory, a list of helpful resources has been compiled for pastors, church staff members and lay leaders.
Please use the resources listed here to help move your church forward during this crisis. This listing is a compilation of resources and not necessarily and endorsement.

The resources are grouped by:
General Resources
CARES Act
Streaming Worship Service Resources
Online Giving Resources
Human Resources & Compliance Briefings
SBC Entity Resources
News Resources
Please check periodically for additional resources.
Resources to Help Local Churches Through COVID-19
General Resources

Prayer Webinar - 9:30 a.m. (PDT), April 3 (With Bill Agee, CSBC executive director) April 1, 2020

Understanding Disenfranchised Grief and Mourning (CSBC) April 2, 2020
5 Ways to Make Your Online Easter Service Impactful (LifeWay Christian Resources) April 1, 2020
Six Steps to Apply for the Paycheck Protection Program (ChurchWest Insurance Services) April 1, 2020
CSBC DR chaplains staff prayer line during COVID-19 - March 31, 2020

Resourcing Worship March 27, 2020
Your Church Can Be Reimbursed for Mandated Sick Leave Pay (Church Law & Tax) March 27, 2020
Coronavirus and the Church: The Latest News and Advice from Church Law & Tax March 27, 2020
Using Zoom (Arrow Senior Living - Used by Permission) March 27, 2020
How to Host a Small Group Online (LifeWay Christian Resources, Facts & Trends) March 20, 2020
CSBC Small Church Initiatives Team Resources
Even though developed for smaller membership churches, these resources are potentially beneficial to all churches. (Live Streaming, Online Giving Options, General Coronavirus Information, LifeWay's Facts & Trends Articles) March 19, 2020
Crisis Communication Tips For Your Church (Generis) March 19, 2020
The Church Guide to Coronavirus: How congregations can prepare for the potential disruption and gospel opportunities (Outreach) March 19, 2020
A Concise Coronavirus Guide for Churches: Information and resources to help us live out our calling during crisis. (Christianity Today) March 19, 2020
CARES Act Resources
Religious liberty concerns resolved for churches to receive CARES Act stimulus funds (Baptist Press) April 2, 2020

Small Business Administration Loan Application and the CARES Act (CSBC HR & Compliance) April 1, 2020
Six Steps to Apply for the Paycheck Protection Program (ChurchWest Insurance Services) April 1, 2020

Coronavirus Emergency Loan Guidance & Resources for Small Businesses (Broadmark Realty Capital) March 31, 2020
CSBC Newsletter (CARES Act) March 30, 2020
CARES Act Memo (The Baptist Foundation of California) March 30, 2020
COVID Pandemic Phase III Stimulus Package makes churches eligible for relief (GuideStone Financial Resources) March 30, 2020

Webinar - Churches and the Cares Act: Helping Congregations and Employees Weather the Cash Crunch - 9 a.m. (PDT), April 2 (Church Law & Tax) March 27, 2020

Streaming Worship Service Resources

Your Church and COVID-19 (legible strategy + creative) March 27, 2020

Using Technology to Prepare Your Church for Coronavirus (COVID-19) (Ministry Brands)
(Streamline Communication to Everyone, Consider Providing Remote Working Opportunities, Start Live Streaming Church Services, Generosity and Giving Even Though the Plate Isn't Being Passed, Update Your Website and Social Accounts to Keep People Informed) March 19, 2020

3 Simple Ways Your Church Can Start Live Streaming (Church Motion Graphics) March 19, 2020

How to Livestream Your Church Service: A Practical Guide (used by permission - TGC)
March 19, 2020
11 Steps to Embrace Facebook & Youtube Streaming of Your Service (Purpose Driven Church) March 19, 2020
CCLI License for Live Streaming Worship Services (CCLI) March 20, 2020
Is Our Church Website Violating Copyright Laws? (Church Law & Tax) March 20, 2020

Online Giving Resources

5 Low-tech Ways to Collect Offerings Even While Your Church Isn't Gathering (LifeWay Christian Resources) April 3, 2020

LifeWay Generosity (LifeWay is opening a special COVID-19 digital giving platform to all churches immediately) March 19, 2020
4 Inexpensive Online Giving Solutions for Small- and Mid-Sized Churches (ChurchDev)
March 19, 2020
Human Resources & Compliance Briefings
The Families First Coronavirus Response Act (CSBC HR & Compliance) April 2, 2020

Small Business Administration Loan Application and the CARES Act (CSBC HR & Compliance) April 2, 2020


SBC Entity Resources (updated frequently)
Ethics and Religious Liberty Commission
How the church can respond to the coronavirus
International Mission Board
(Several resources including Travel Guidelines, Coronavirus Task Force, Give: Coronavirus Response)

LifeWay Christian Resources
Coronavirus Resources for You and Your Church (Numerous Resources – Ministry Grid; Online Giving; Bible Study Resources for all ages; Prayer Guide; Articles – Coronavirus, Talking to Children, Church and Technology, Ministry and Work, Fear and Anxiety; Additional Resources – Books, Bible Studies)
North American Mission Board
(Several articles including one entitled 7 Ways to pray for your pastor during this crisis)
GuideStone Financial Resources
(Resources related to Personal & Church Financing, Ministry & Church Operations, and Health & Wellness)
Woman's Missionary Union
(Free missions discipleship resources)


News Resources

(This listing is a compilation of resources and not necessarily an endorsement.)