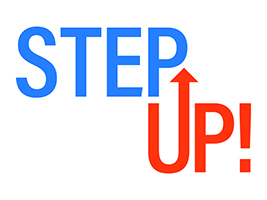 A number of resources have been produced to help churches promote the 2019 California Mission Offering. A brochure detailing representations pf printed materials and an order form were mailed to churches in early August.
Representations of all materials re shown on this website and can be ordered here.
Poster
The free CMO poster is full-color, 11" x 17", with the logo and ministry pictures of people featured in this year's emphasis. The poster also presents the statewide goal of $500,000 and has space for the church to fill in its goal. The poster is available in English, Chinese, Korean and Spanish.

Bulletin Insert/Prayer Guide

This is a free 5.5" x 8.5" full-color sheet detailing a story of ministries receiving CMO support and specific prayer requests for each of those ministries. The seven-day prayer calendar also focuses on statewide needs. The bulletin insert/prayer guide is available in English, Chinese, Korean and Spanish.
Offering Envelopes
Order specially marked CMO envelopes so church members will be able to tell at a glance how to contribute to the annual offering. Envelopes are available only in English.

All printed materials for the California Mission Offering are FREE. Don't hesitate to select the materials you desire for your church's promotion effort and place your order NOW!
A mail-in order form is included in the CMO brochure sent to churches. However, materials ordered online are shipped/received quicker since time is not lost by mailing the order form.